For Genny's Fall/Winter 2023 collection titled "The Thin Noir Line", Creative Director Sara Cavazza Facchini tells the story of Eva Kant, an Italian comic character with unbreakable charm, discovering Genny's FW23 show in Milan while reading Gazette De Clerville during breakfast.
The collection focuses on the female silhouette as it transitions and transforms, the inspiration behind the collection is the journey of the night as it transforms from shades of black into colors, and then comes to light – the optical white of Genny. The iconic Orchid flower makes its debut in this collection as a celebratory reference to the allure and beauty of the iconic Eva Kant character, and a tribute to her story of refined freedom.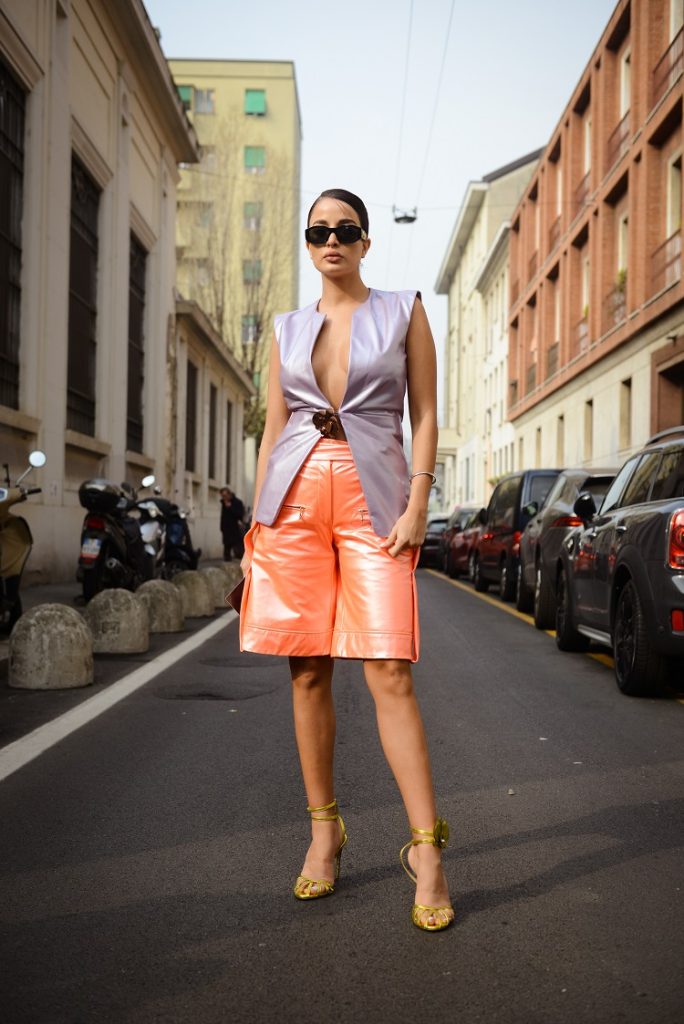 At the heart of this collection is the versatility and dynamism of elegance that Cavazza applies to the identity of the clothes. Garments such as dresses, sheath dresses, suits, and jackets are highlighted creatively in their geometric asymmetries, reflecting a vision of eclecticism.