Nature Hedonist unveils its latest collection, drawing inspiration from the eternal relevance of the Latin word elementa, which refers to the fundamental components or building blocks of the Universe. Paying homage to the timeless and foundational aspects of nature and the world around us, the fashion house explores the themes of simplicity and elegance, curating a beauty narrative through this unique linen wear collection.
Titled Elementa 01, the brand continues to exclusively work with Oeko-Tex certified and European flax standard linen – a unique and breathable fabric that just gets better the more it's worn. Each flowy linen silhouette showcases the embodiment of freedom and allows for effortless movement while feeling comfortable in one's own skin.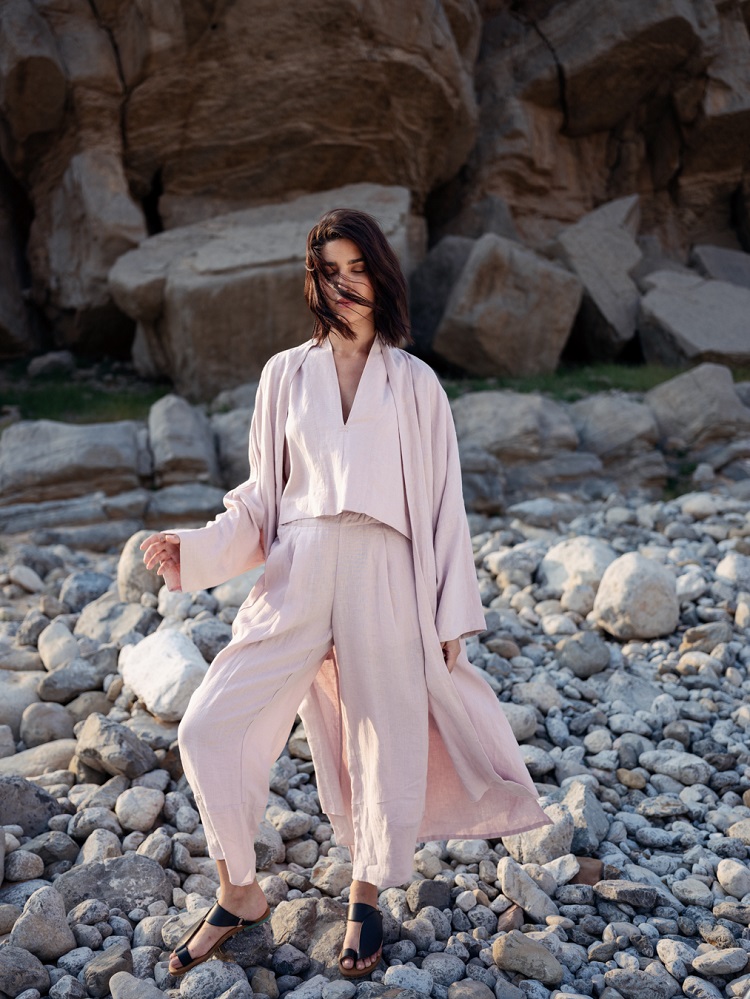 Embodying effortless dressing, the latest collection features an array of Nature Hedonist's iconic loose-fit shirts, chic wide-leg pants, soft linen maxi dresses, and linen coats. Flowing and unassuming, each silhouette allows for easy and gentle movement allowing for natural layering and easy wear. The earthy colour palette is met with a pinch of black tones, taking inspiration from the beautiful world that we live in. Each piece is both lightweight and versatile creating the perfect capsule wardrobe that takes you from season to season.