This season, DANAMÉ takes us on a journey to the small port town of Positano, in Italy.
The Summer 2023 collection is inspired by the typically Italian "Dolce Vita" lifestyle and its colourful romanticism given by its proximity to the Mediterranean Sea.
These inspirations are translated into elegant, sensual, fluid and light silhouettes in silk satin and silk jersey knitwear accessorized with gold braided chains and gold metal clasps, that allow a glimpse of skin.

Jewel details are a reminder of the fishermen's wives, who weave the fishing nets their husbands take out to the sea, this time turned to gold.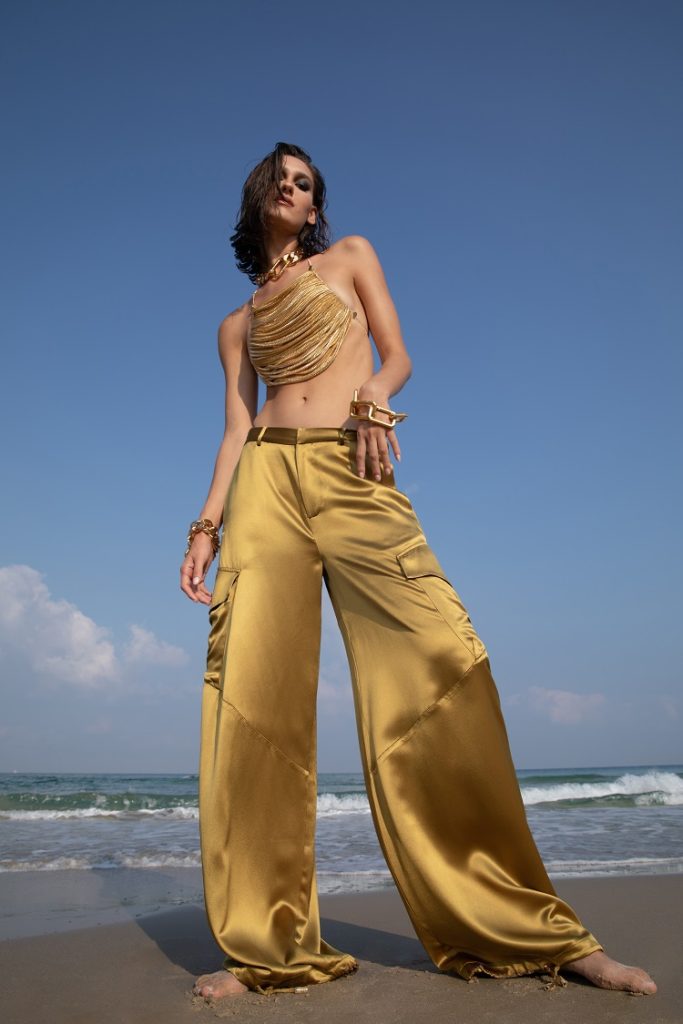 The colour palette of the collection is also inspired by everything that makes up this little paradise: pastel colours of the architecture, flowers and fruits are showing in lemon yellow, water green and prints in shades of orange and sea blue.
The looks are complemented by oversized gold mesh necklaces and bracelets and can also
be accompanied by a large cotton canvas hat, also finished with a thin gold metallic chain.
For the evening, the collection is punctuated by long jewel dresses in black silk cut out.