Lucy Aylen, Talented, hardworking designer in the fashion industry. Founder of the unique brand Never Fully Dressed. The secret behind it is their honesty, community focus, genuine love for women and their fun and expression.

Lucy Aylen
By Mirvat Ghanem
What secret lies behind the uniqueness of your brand?
Our honesty, community focus, genuine love for women and their fun and expression
How do you evaluate the improvements of brand during the last year?
True evaluation comes from customer feedback, sales, and on a deeper level search terms and media ROI.
In what way do you plan your projects schedule? And what's the period to be applicable?
We have a natural seasonal calendar in line with a worldwide plan to ensure our product offering meets both. We also work our marketing and promotional calendars around key events that are within our business or via the causes we support
What's the role of your team work in your projects? And improvements?
We have a project lead who is creatively directed by me, our team is very intertwined with one another and we all work together to form creative ideas and execution
To what extend do you insist on the elegance of the environment where your pieces will be hosted, and how the design is achieved?
We only sell to and work with businesses that align with us as a brand, depending on how much creative freedom we can have within the space we ensure we have full representation of the brand to fit each customer in that market
After investing, and exhorting in fashion, do you have any plans for jewelry watches, and perfumes, what are your future plans?
We have expanded within accessories, delivering a finer jewelry offering available at the beginning of 2023. We would love to expand into beauty also.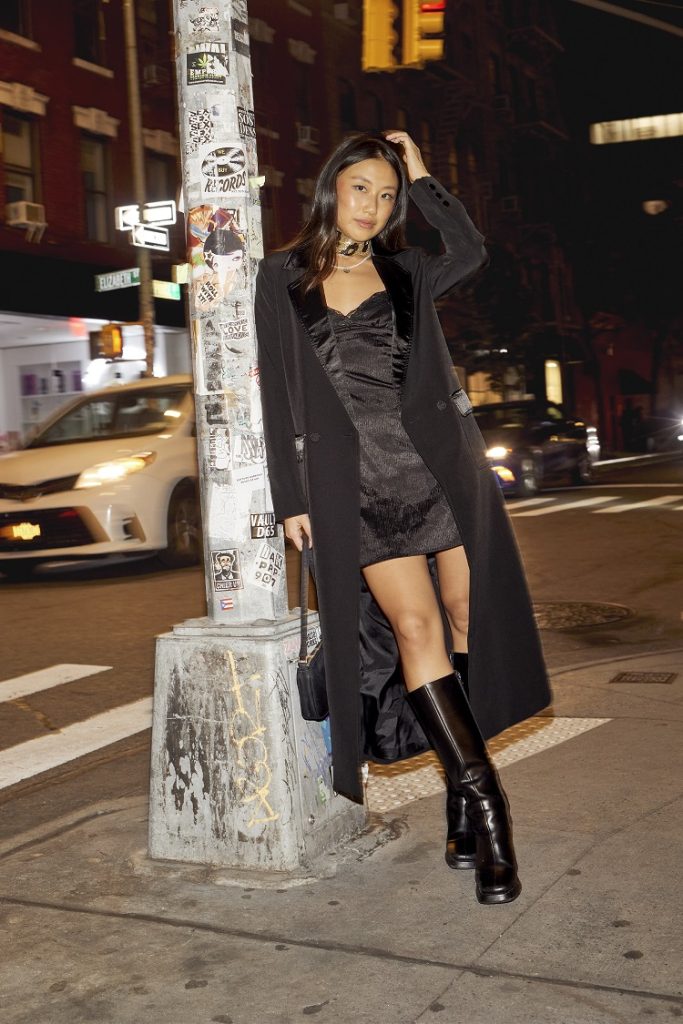 With all these commitments, where do you find time for yourself? Family and friends?
I have worked hard over the past few years to ensure the strength and confidence is there in our team to be able to prioritise my time between work and my family.
Do you have any plans expected for the Middle East region?
We have more of a modest appropriate range which we are looking to grow season on season, working with our wholesale partners in the Middle East allows us to continuously learn to increase this offering
Tell us more about the last collection, (inspiration)?
We are super proud of our knitwear collection which not only delivers on creativity, colour, and print but is also sustainable. Party has been an effortless, fun range with pieces that have value, can be dressed up and down, multi-way styles for multi-wear