ETRO is excited to present its Womenswear Fall/Winter 2023 Collection titled 'ETRO Radical', which celebrates its timeless style and vibrant spirit.
For this new collection, ETRO's Creative Director Marco De Vincenzo delved into the history and heritage of the brand to showcase timeless silhouettes reimagined with a contemporary lens. The roots of Etro are in fabric and print, and the new collection featured a range of signature prints such as tartan and paisley and bold colours, all inspired by the label's archives. From long billowy dresses to sharp tailoring and luxurious textures, the new collection confronts its heritage while simultaneously defining its future.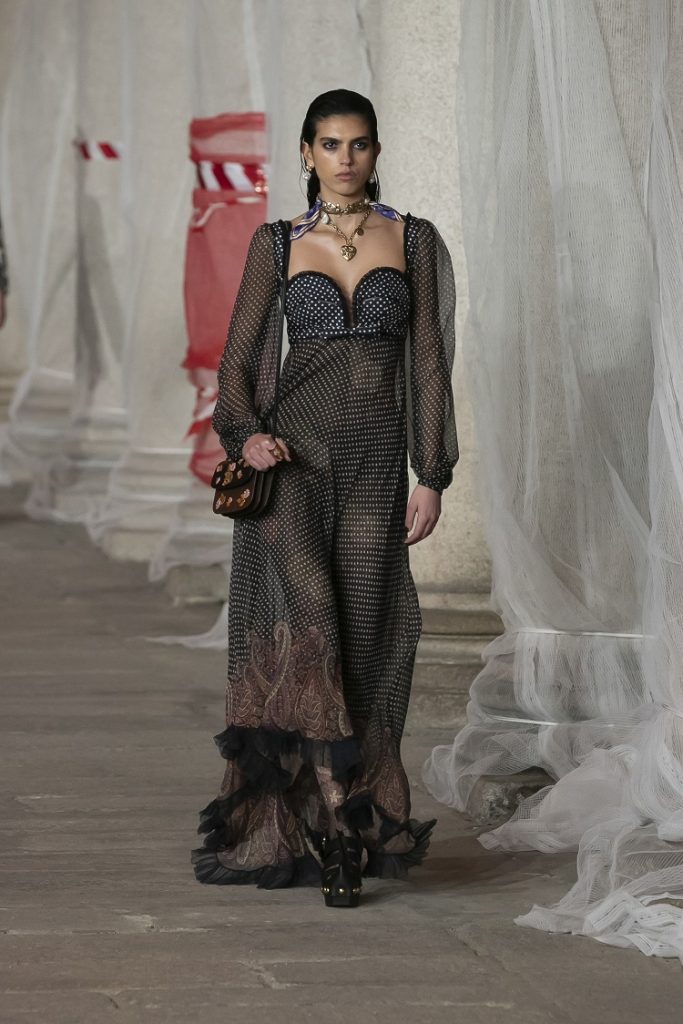 The show venue acted as the perfect backdrop to the collection, a historic palazzo turned into a construction site as delving into the history of a brand, after all, is an archaeological undertaking.