This season the sense of plurality is particularly accentuated. It arises from the response to the fragmentation of the contemporary world, from the certainty that never before has identity been expressed in such a multifaceted, swirling, non-univocal way. There are no more barriers of use and occasion, and not even of generations. Today every woman can decide to look what she wants and when she wants it; she can explore different aspects of her personality at different times and occasions of the same day, and always be herself.
The collection follows this prismatic flow. The ultra-thin heels and strong silhouettes of Rachel or the asymmetrical Melodie t-bar, as well as the bold and pointed shapes of Superblade and Ultravox are thus contrasted by the affirmative commando soles of GenerationC.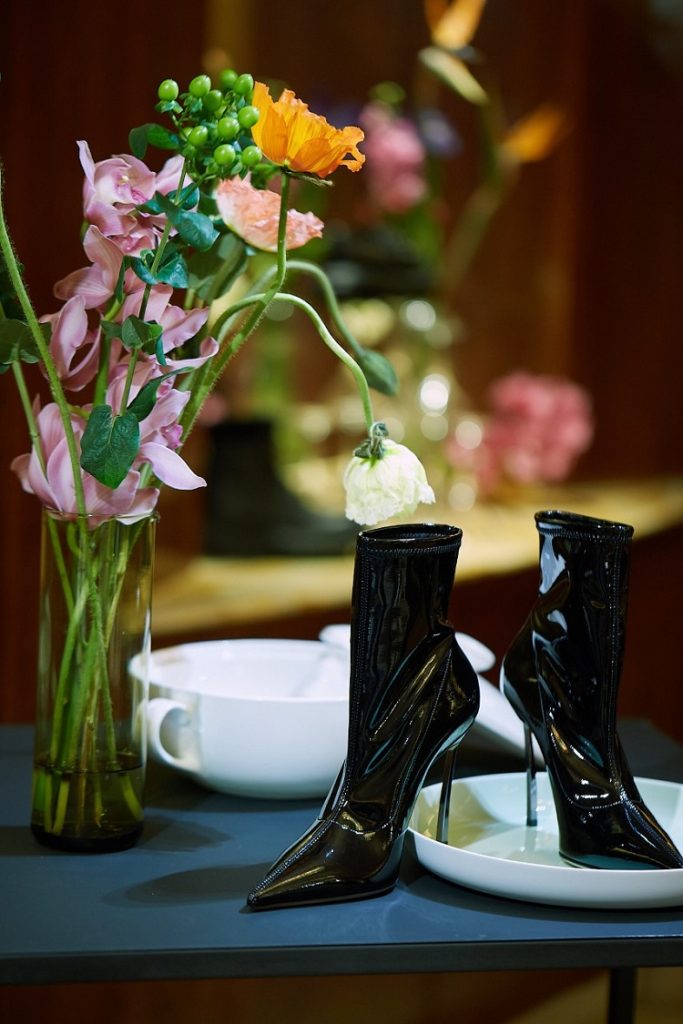 The chunky-heeled Cleo boots have a yè-yè quirk to them, while the Anastasia craquelè booties play with the balance of volumes by transfiguring the classic Texan stye. Casadei is naturally synonymous with elegant sensuality, with shoes as an instrument of seduction.