The "Van Cleef & Arpels: Time, Nature, Love" exhibition hosted at the National Museum of Saudi Arabia opens its doors to the public in Riyadh this week. This immersive exhibition envelopes attendees in the French High Jewelry Maison's unique universe, showcasing the bespoke craftsmanship, leading designs, and artistry that has characterised Van Cleef & Arpels' history.
This first-of-its-kind exhibition in the Kingdom features around 280 pieces of jewelry, watches, and precious objects created since the Maison's founding in 1906. Alongside these pieces from the Van Cleef & Arpels Collection, over 90 archival documents, sketches and gouaché designs, are gathered for the occasion. Among the state-of-art pieces displayed, some were previously owned by Elizabeth Taylor, Grace Kelly, Queen Nazli of Egypt, and Princess Fawzia of Egypt.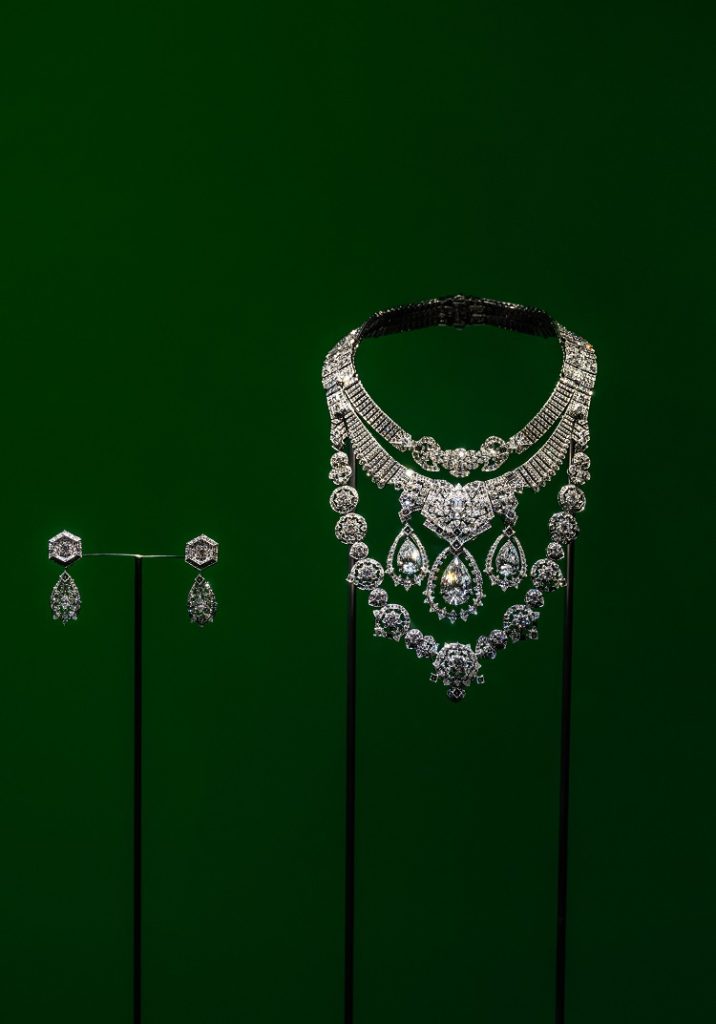 These rare creations have been carefully selected under the curation of Alba Cappellieri, Professor of Jewelry Design at Milan Polytechnic University and President of the Milano Fashion Institute, and themed around three sections dedicated to the notions of Time, Nature, and Love. The exhibition also showcases the work of international architect- designer Johanna Grawunder, who has imagined an immersive scenography. The poetic and mysterious space created features a monumental transparent sculpture at a central point within the Love room.
Besides this wide range of timeless pieces, the exhibition reaffirms some of Van Cleef & Arpels' fundamental values, particularly creation, transmission, and education, through an extensive program that comprises talks with regional and international speakers, adult and children's workshops, as well as other immersive educational activities.
L'ÉCOLE, School of Jewelry Arts, supported by Van Cleef & Arpels, will propose courses, workshops and talks given by its professors on topics such as "Nature: The Inspiration for Architecture", "The Secret Language of Flowers" and "The Philosophy Behind Love". Several renowned international speakers have also been asked to give talks on "Saudi Arabia's Influence in Local Industry" and "The Secrets of Sentimental Jewels."
The "Van Cleef & Arpels: Time, Nature, Love" exhibition is dedicated to providing educational and engaging experiences for all its visitors. The National Museum of Saudi Arabia is looking forward to welcoming attendees, proposing them an opportunity to witness the rare creations of the French High Jewelry Maison, and immersing them in its poetic universe.