With the advent of Ramadan, everyone is getting more and more excited about dressing up and spending precious time with loved ones during iftar and suhoor. If you agree with me on this, you'll be delighted to know that the Emirati luxury fashion brand, Azzalia, has just announced their newest Spring/Summer Ramadan collection, 'Le Jardin Fleuri' (The Flower Garden).
With this awe-inspiring collection, get ready to immerse yourself in a world of blossoms and blushes that will transport you to your very own private garden. Azzalia has brought together the vivid hues of blooming flowers to create a unique selection of kaftans, abayas, and jumpsuits that are perfect not only for summertime but especially for the forthcoming Holy Month.
Lime Punch, Cherry red, Super Pink, Hydrangea Blue, and Pearled Ivory are just a few of the radiating colours that dominate this collection. And these mood-boosting tones are also reflected on pure silk in floral patterns and silky soft crepes in solid shades.
This collection's crepe pieces are simply breathtaking, with intricate hand embroideries created by skilled Brazilian artisans. The 3D motifs add a one-of-a-kind touch to these flowy silhouettes, making Azzalia's patrons stand out in the crowd. The brand also incorporated a stunning Mikado fabric to create their structured abayas, which feature exquisite hand-painted buttons with floral designs.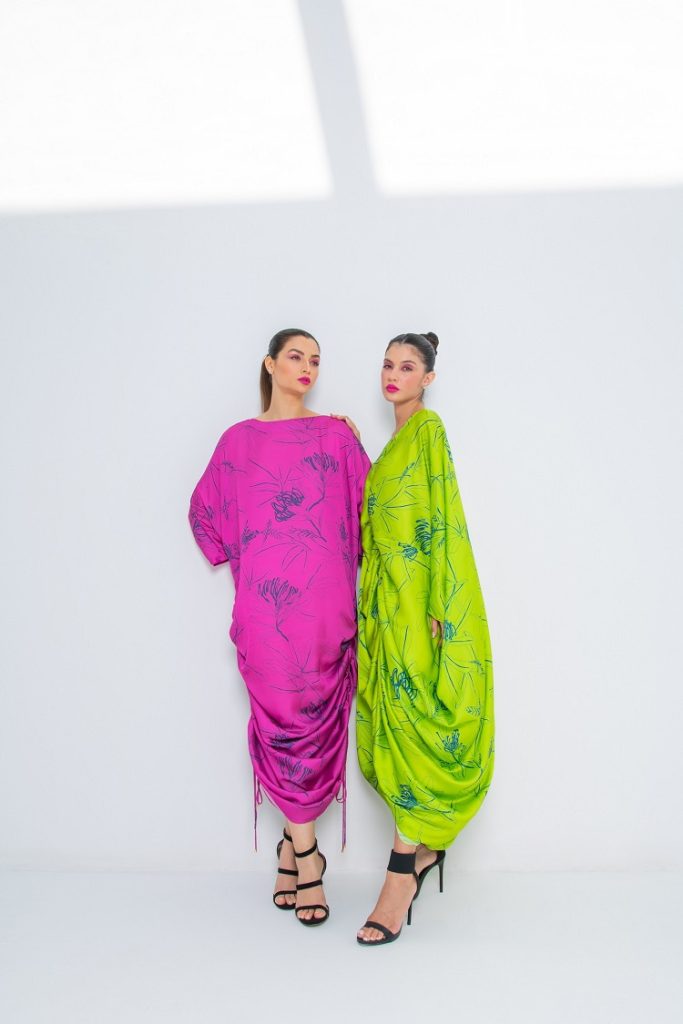 For those who love silk, this gorgeous collection offers soft floral engraved fabric in various cuts, such as belted kimonos, mariposa, interesting lapels, and drop-shoulder classic abayas. The Pale Lilac, Fair Aqua, Sand Shell, and Black colours will satisfy different tastes, ensuring there's something for everyone.
When asked about the new collection, Azzalia founder and Creative Director, Sheikha Amal Al Maktoum, said, "At Azzalia, we believe that fashion is not just about what you wear, but how it makes you feel. With our Le Jardin Fleuri collection, we want women to feel empowered, confident, and beautiful. We hope that our collection will inspire women to embrace their individuality, celebrate their beauty, and bloom like lovely flowers this festive season."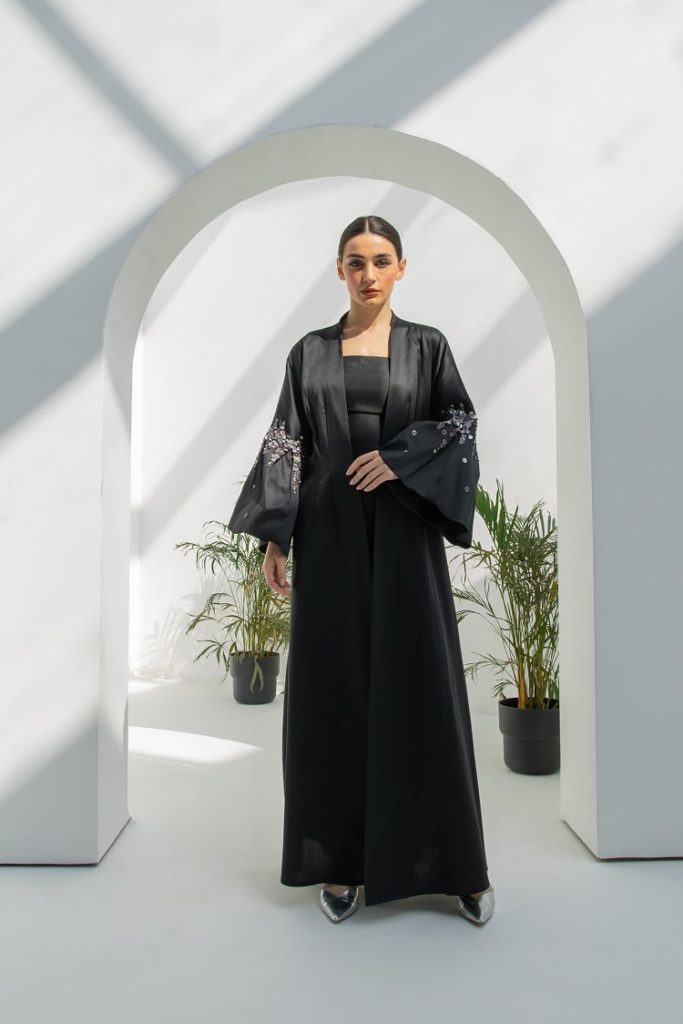 With the arrival of the Holy Month, let your style follow the lead and reinvent your closet with some fresh and refined looks. Come and take a stroll through Azzalia's flower garden – it's the perfect way to brighten up your Ramadan wardrobe. Le Jardin Fleuri is now available at select partners (Galeries Lafayette, Ounass, Tryano, MIRA Y MANO, Thouqi, Boksha, and Wolf & Badger) and on their website. See for yourself and get ready to be enchanted!