BY Mirvat Ghanem
I believe that the world is beautiful and that life is short, that you get what you tolerate and that you attract what you think. I believe that human nature is good, that doing good gives you good. I believe that we exist to serve others, and that we should not take ourselves too seriously.
What is your relationship to colours, and how did it start? How would you describe it? And what is the secret of your intense passion for colour?
I guess it all started before I was born with my family name, which means green in Arabic. I've always loved colours, it started early on with my love of art. Colour is what defines our world, it's how we differentiate and navigate the physical world around us. But to me colour is more than what you just see, colour is energy, it's what you feel, it's what repels you or attracts you to something.
Tell us about your professional experience. What are the most notable transformations in your career?
I first started working at my parent's home décor boutique in Oman at the age of 10, my father believed that on the job education is just as important as school. And this was the best career lesson I got, from my dad. I've been working since I had a job in school and also during university. I started in hospitality, moved to advertising and then to Jotun. My experience varied from brand management to now the creative manager and colour designer for Jotun Middle East India and Africa.
What is the secret to your success?
I have to love what I do in order to perform and excel, I focus on the objective, and I believe that the most valuable asset at any company are the people.
How would you describe fashion trends in décor and colours? And how is it determined? And do you follow certain seasons?
Much like fashion, home décor, or any other creative industry, they are all connected to socio-economic trends or the way people live today. Trends are a result of what the world needs today, and in turn colour and home décor trends reflect that. So if the world is moving towards a more environmentally friendly then we would see a lot more natural colours like green or earthy colours. After corona, for example, the world needed happy vibrant colours.
You have provided many specialised training courses in colour for interior designers and architects from all over the region. Tell us about this experience.
I love teaching, and I love learning and being a trainer gives me both. The best part is meeting architects and designers from the region and seeing all their incredible work and talent. Teaching humbles me and challenges me at the same time.
How does travelling enrich your career?
Travelling is the best education, it enriches me as a human being, and as an artist. It's the best source of inspiration for me, it helps me get out of my comfort zone and really get creative.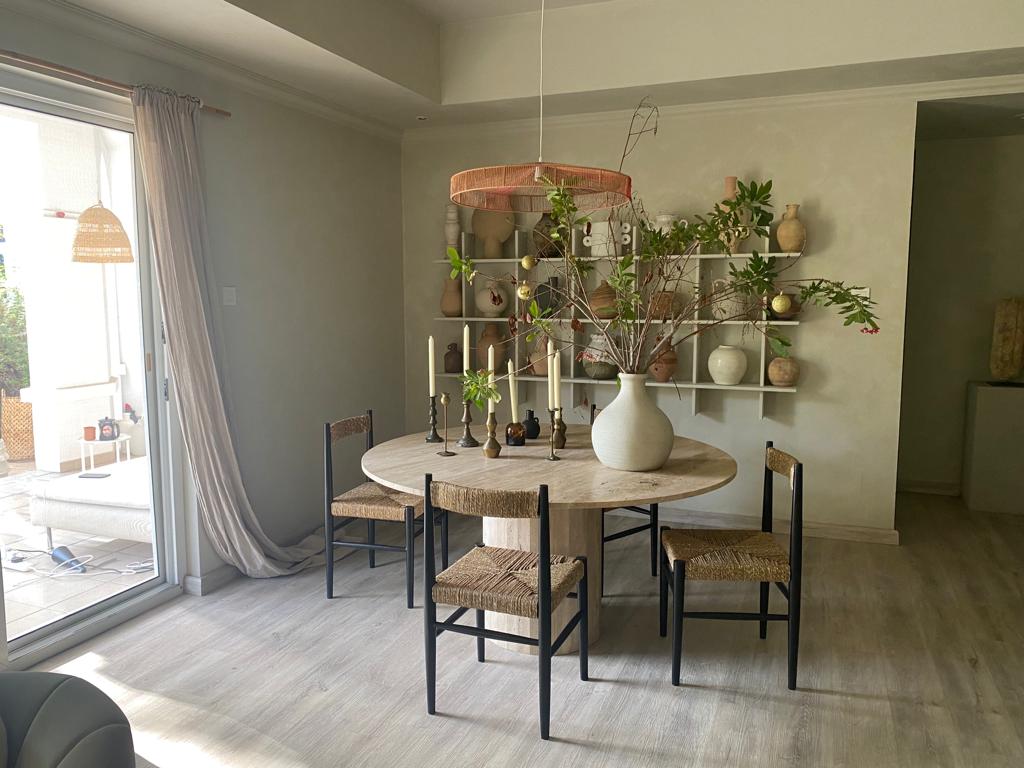 What are your future plans?
Live a life where I'm healthy, surrounded by love, and successful.