Joy, freedom, movement. Summer vibes: that carefree feeling when you're on holiday is the main theme of the SS 2023 Capsule Collection designed by Sara Battaglia for Marina Rinaldi.
To mark her second and final collaboration with the brand, the Milanese designer has infused the Forever Holiday spirit into her aesthetic.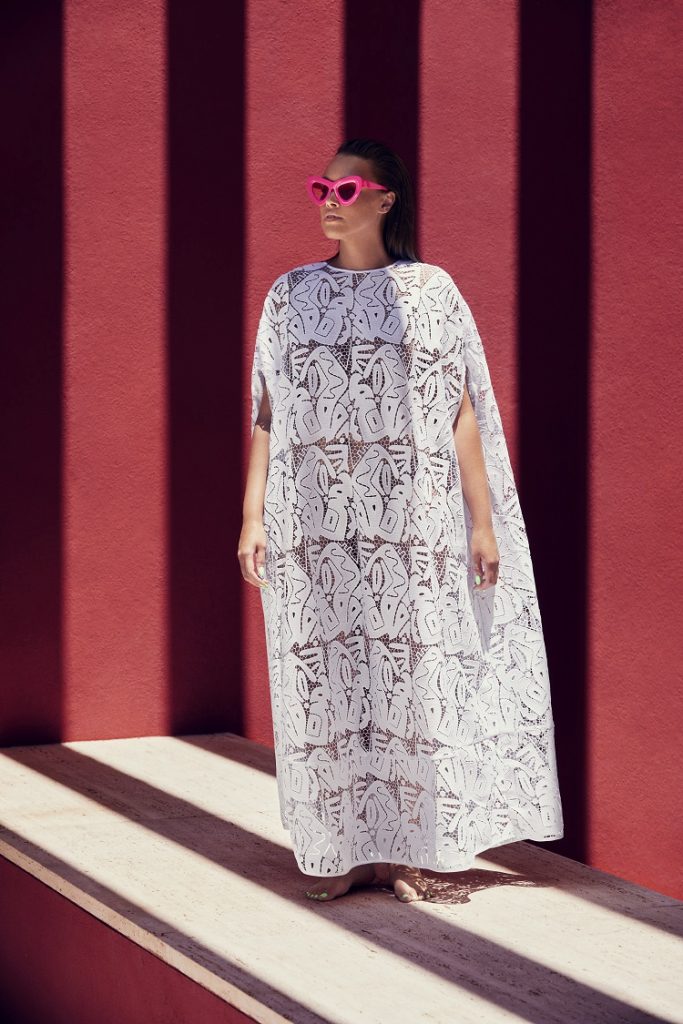 "With my looks, I want to convey a certain feeling or carefree way of thinking. I think about the energy of Pink Martini, an American orchestral band founded by pianist Thomas M. Lauderdale that blends different genres like Latin, Jazz, Classic and Lounge music with effervescent style. You can enjoy good holiday vibes even when you stay in the city. And my underlying message remains the same: love your whole body".
The collection's defining cult piece, in macramé lace designed exclusively by Sara Battaglia, is the long flowing cape. This new take on the same model from the Winter range comes in black, white and emerald green. The same material brings the yellow shirt dress with puffed three quarter-length sleeves, the oversized shirt and the circle skirt to life.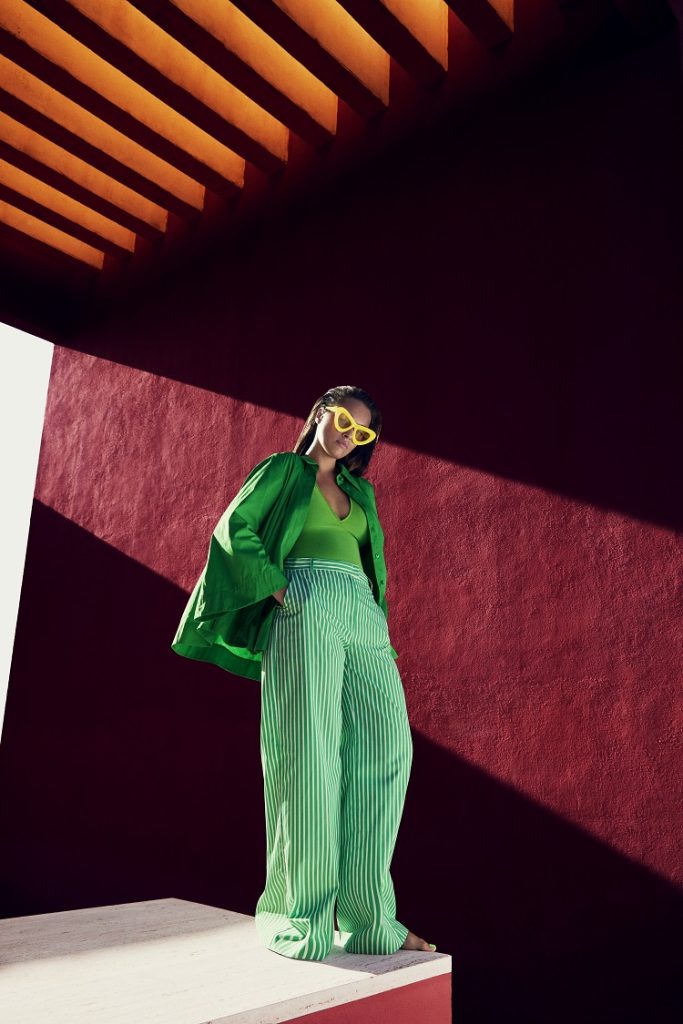 Fringing – one of the designer's signature details used to accentuate women's movement – adorns the hems of the kimono dress with exuberant abstract print and the pyjama set with contrasting edging.
Fresh striped poplin is fashioned into wide-leg trousers and a long dress with a high waist belt cinching its triple-flounced skirt.