Jennifer Lopez has been a longtime collaborator of the brand, being named a brand ambassador in 2019, and starring in several campaigns since then, including a recent 2023 Mother's Day campaign. She has often been spotted putting her own spin on Coach in her street-style looks, as well as in the front row of the brand's NYFW presentations.
The collaboration celebrates their commonalities – versatile, dynamic, and unapologetically unique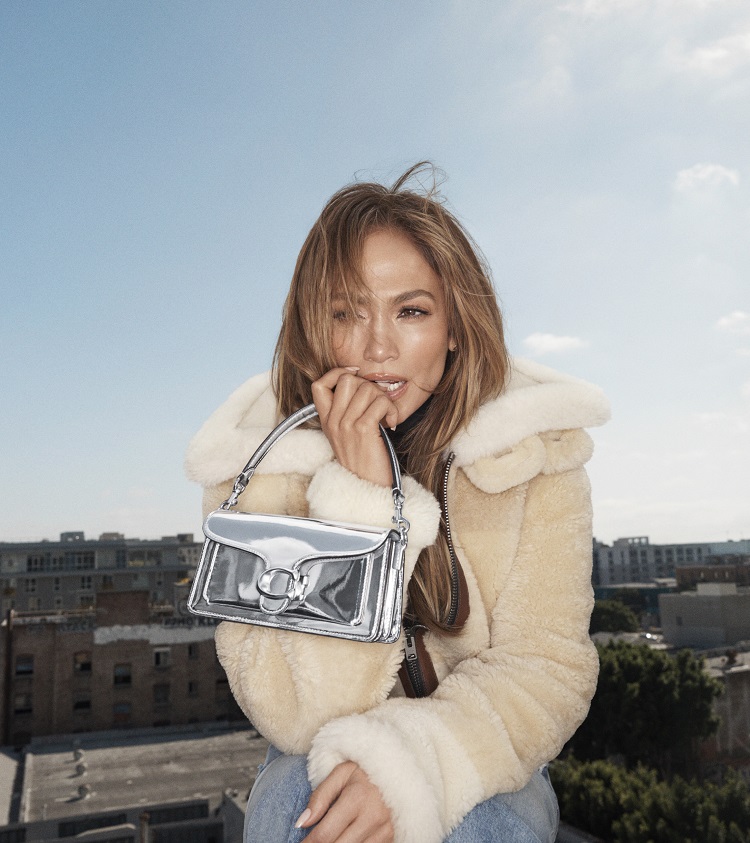 Coach's most recent campaign under Creative Director Stuart Vevers' leadership has seen the brand work with some of the most amazing talent in film and music, such as Dove Cameron and YoungJi Lee.

In keeping with the brand's New York roots, however, the third star of the campaign is New York's finest, Jennifer Lopez. The multi-hyphenate talent takes the Big Apple brand on a tour of the city, with the campaign shots capturing the New York skyline par excellence.
The campaign shots see JLo model the Tabby 20 in Metallic and Pink leathers, both pieces that debuted under the Shine collection.