Furla unveils the new Spring Summer 2023 campaign "Italy by Furla" which brings the brand's Italian DNA together with sophisticated elegance and colorful originality.
Furla takes us on an idyllic holiday set in an Italian villa, overlooking the shades of the Mediterranean landscape. This is the background of the new Furla campaign which captures a group of friends interacting with each other and with the surroundings as a source of inspiration.
Starring Italian DJ and producer Anfisa Letyago, the campaign marks another step towards supporting women in music. Based in Naples,Anfisa Letyago embodies one of the women Furla is inspired by. She is an acclaimed DJ & music producer with a global resonance, having performed at major international festivals such as Ultra, Tomorrowland, Parklife, Rakastella, Sonar, and Printworks.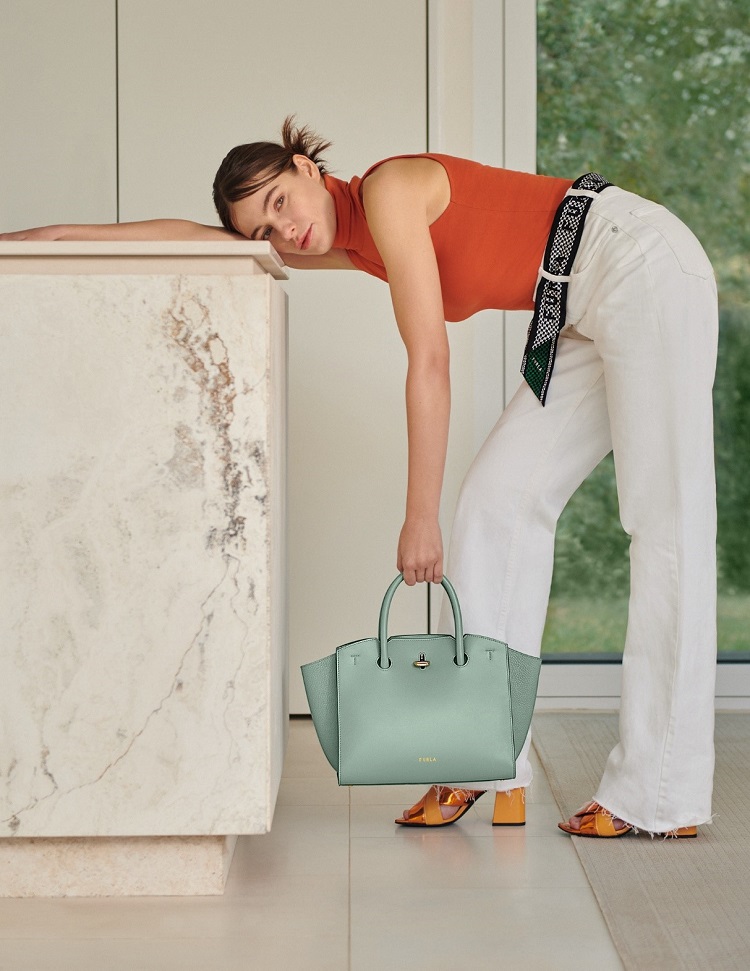 Lensed by American filmmaker and director Belle Smith, the campaign includes a series of images and videos representing a playful and intimate feeling. Anfisa explores the environment where she creates a symphony through a unique mixture of sounds with each Furla bag, in each room.
The imagery fits perfectly with the Spring Summer 2023 Collection: dynamic, colorful, and joyful. The soft shapes and pop colors feature both Furla's signature bags – Metropolis, 1927, Opportunity – and new styles in PCU transparency and leathers underlying Furla's craftsmanship. An inclination for art and color is also featured in footwear in vivid hues and vibrant eyewear.
By continuing to support She Is The Music, the non-profit organization founded by Alicia Keys in 2018, through funding training courses for the new generation of female music producers, Furla adds a new layer to its commitment to supporting women in music.
Starting in February, Furla will give a chance to upcoming female DJs. Contemporary and powerful talents will be invited to play during in-store events and encouraged to produce dedicated retail store playlists, which will be available on the new Furla's Spotify channel.