Pascal Mouawad a special talented person, has many titles: Diamond Expert, Gemologist, Businessman, Diamond Lover, and more.. From Lebanon to LA he has created his own success story with his brothers.. As well as their historical brand "Mouawad" which started in 1890.
Text by Linda AlAli / Video by Lea Ghanem
Pascal Mouawad is a big name in the jewelry industry, inherited the profession from your father Robert Mouawad? Tell us what's the secret to your success, and what development have you achieved different from your father's?  I think my father and I, although in the same business, have taken different approaches. My father was initially studying to be a doctor before he became involved in the family business, while I was keen on a career in finance before I decided to focus on the family business. I think his influence on me is clear, though, as he is an inspiring figure, having worked hard always with a visionary spirit to build on the heritage of the family business while also taking it to new heights and crafting its legacy for future generations. Before I took over as co-guardian with my brothers, I had been building my own business in the US, which allowed me to prove myself outside of the family domain. Now, as co-guardian, the secret to success is to work together with my brothers to achieve a united vision. On a personal level, in terms of my own development, following my earlier undergraduate studies in finance, I pursued an executive education at Harvard Business School's Owners President Management Program (OPM) and since then I have been building on this. I am also an active member of the YPO (Young President's Organization) and have attended YPO programs at Stanford Graduate School of Business, Columbia Business School, INSEAD and more. 
You made miss universe crown, tell us more about it?  Mouawad entered into a partnership with the Miss Universe Organization in 2019. The first creation out of this partnership was the Mouawad Miss Universe 2020 Power of Unity Crown. To design and craft this crown, we were inspired by the values associated with the Miss Universe Organization – values such as women's empowerment, the bonds that unite communities, the strength that we can gain from uniting. At the center of the crown is a magnificent shield-cut golden canary diamond weighing 62.83 carat, symbolizing the golden age of women, and this is flanked by two golden canary diamonds, creating a sense of harmony and reminding us that in unity lies power. The crown is hand-set with more than 1,728 white diamonds that come together in motifs of petals, leaves and vines, representing the communities of women from around the world whose bonds unite them and remind us we are stronger together than apart. Following this, Mouawad designed and crafted the Miss USA Power of Positivity Crown, Miss Teen USA Power of Hope Crown and Miss Thailand Power of Authenticity Crown, with each one inspired by the country and values it represents.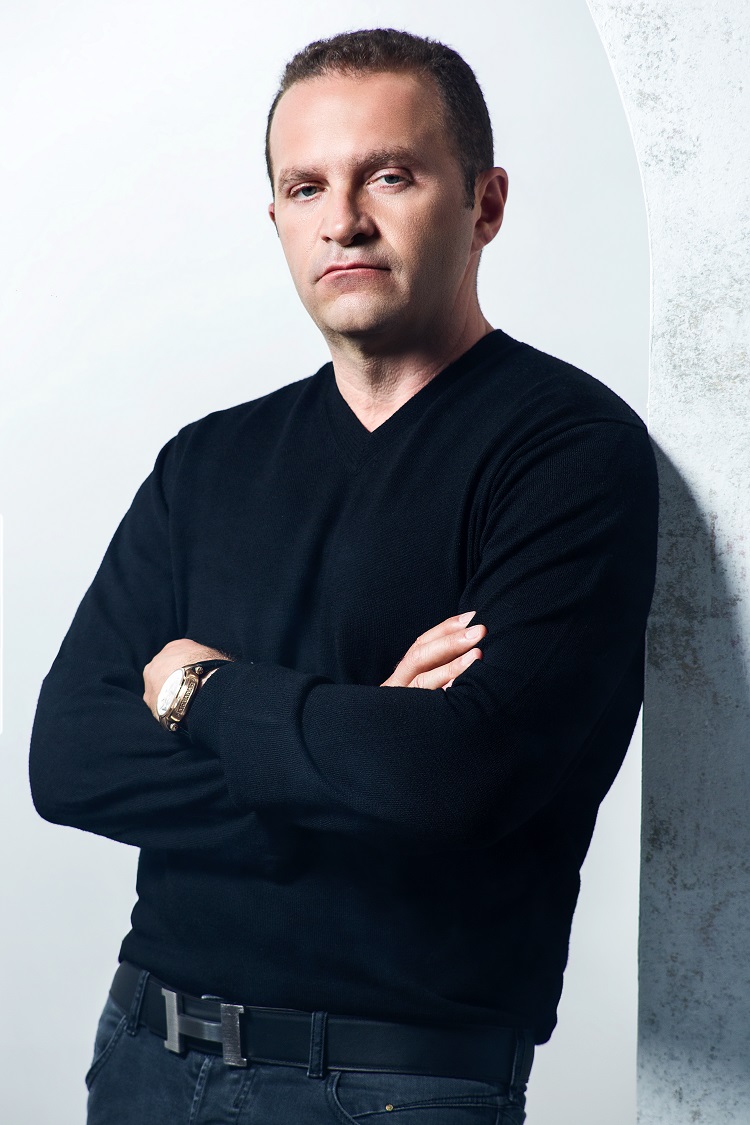 What is the effect of covid 19 pandemic have made on your business?  I think that the impact was similar to that on other businesses around the world, in the sense that our immediate priority was to safeguard the wellbeing of our staff and clientele. In every country we operate in we followed government advice and guidance, closing boutiques temporarily when necessary, and implementing Covid-safe policies and measures when open. We made sure to reassure our clientele and to reach out to them to offer them ways to still receive excellent customer service, no matter what the circumstances. 
Who are the Hollywood stars you've dealt with? There have been so many celebrities that we have had the pleasure of dressing and working with over the past decade and more. These include Celine Dion, Nicole Kidman, Kate Winslet, Uma Thurman, Jane Fonda, Amy Adams, Kim Kardashian, Kendall Jenner, Britney Spears, Christina Aguilera, Demi Lovato, Paris Hilton, Heidi Klum, Najwa Karam and many, many more. 
you travelled from Lebanon to the United States & more other countries , what is your favorite  country? and could the UAE be one of your plans to settle in especially you have a business in UAE? It's true that I love to travel, for business and for pleasure. I really see myself as a citizen of the world, rather than one specific country. I've spent most of my adult life in the US, and it's definitely one of the places I feel most at home, but I also spend quite a bit of time in the UAE and have a home here too. I will continue to spend time here as my schedule allows. 
In a time of competition, how can you keep up what you've achieved? I think that what we do in times of competition is what we always do, which is to respect and nurture the values that we've been raised with and which the business was founded and built on. These are values like hard work, quality, integrity, perfection, and of course innovation and the spirit of adventure to continue adding new milestones to our achievements. Whatever we pursue has to take place with a view to sustainability, both in terms of how it contributes to the planet and to the future of our business. This is what guides us forward.
What makes your jewelry special from others in the industry?  Our tagline of "Crafting the extraordinary" embodies what sets us apart. Our clients are royalty, VVIPs, connoisseurs and customers who are seeking unique pieces that they cannot find elsewhere. When we talk of crafting, we are referring to the depth of expertise, innovation and quality in every Mouawad item, while the extraordinary refers to the artistic vision, exceptional designs incorporating unique gems. What also sets us apart is we are vertically integrated, which means our promise of the extraordinary is always delivered, with our clientele reassured by every aspect of creation being handled in-house, from the sourcing of the rough stones through to design, manufacturing and retail. Because we craft our own diamonds, we are able to offer Mouawad's promise of excellence, with full transparency over the journey of each diamond from its source beneath the Earth until it leaves Mouawad.
What are your most prominent designs and from where inspired your ideas?  There have been many, but in recent times the Mouawad Dragon Suite stands out. This suite features the Mouawad Dragon diamond as the centerpiece of the necklace. This diamond is an extraordinary polished 54.21 carat round brilliant cut, fancy vivid yellow, which is the largest diamond of its type graded to date by the Gemological Institute of America. The Mouawad Dragon took its name from the fact it resembled the fiery eye of the legendary mythical dragon. Other incredible recent highlights have included the extraordinary Mouawad Kimberley Star Diamond, an 111.11-carat fancy vivid yellow diamond, which is the largest modified pear-shape diamond of this color in the world.
What is the jewelry stone closest to your heart?  I have to say diamonds, as I was raised by my father, one of the most passionate diamond collectors in the world, which gave me the opportunity to experience the allure of diamonds first-hand from an early age. The beauty of rare diamonds is that it doesn't matter how many extraordinary diamonds you may have seen in your lifetime, as each new one still has the ability to overwhelm you with its majesty and presence. 
What are your future plans?  We will continue crafting the extraordinary, which means we will continue to source rare and unique diamonds and precious gems and to craft them into extraordinary items of jewelry.
What are the Highlights of challenges for brand at the moment? The most prominent challenges facing the world of jewelry design at the moment too? Probably the greatest challenge is the one that is common to all industries – the challenge of the unknown that has been caused by the Covid pandemic. However, in terms of the jewelry industry, there is a timeless allure that makes precious gems appealing in any era, and during times of crisis, such as now, gold and diamonds can be seen as a safe haven for investment. So, the outlook remains positive. One of the other challenges is that viewing and trying on jewelry in person is an essential part of the purchasing experience, because with precious gems and rare jewelry there is always an emotional connection between the jewelry item and the wearer. So, to navigate this challenge we have to focus on maintaining that experience while ensuring a Covid-safe environment.