Hailey Bieber wears a red east-west Wanda bag in brushed calf out and about in New York City.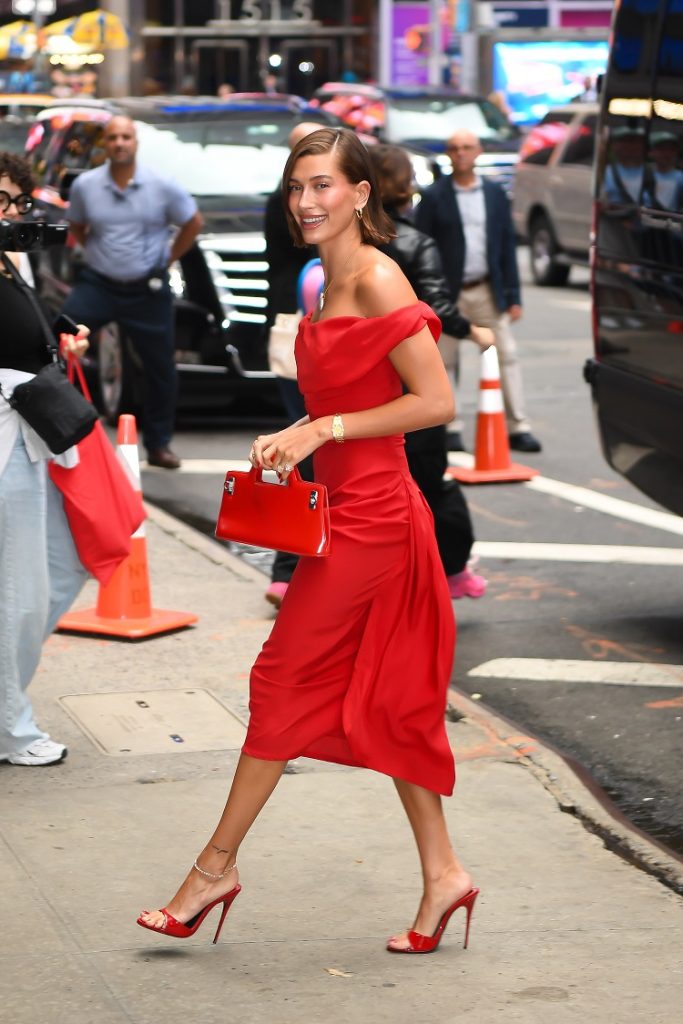 Introduced for the first time in 1988 to honor Wanda Ferragamo, the bag is updated by Creative Director Maximilian Davis with new proportions that infuse the bag with a sense of contemporary minimalism.
Hailey Bieber wearing Ferragamo
The geometric lines feature rigid panels that incorporate the shaping of the handle. The interior is complemented by a tonal lining and a double flat pocket.