Following the launch of AlUla Creates, a platform designed to nurture creativity and empower future generations in film, the arts and fashion, ambassadors Helena Christensen and Eva Herzigova attended the Oscars Vanity Fair Party in bespoke sustainable looks designed by female Saudi designers, Arwa Al Ammari of ArAm, and Abeer Oraif, who alongside her sister Alia Oraif have demi couture label Atelier Hekayat. The designers worked alongside British-based designer Emilia Wickstead, who leant her experience and production support to bring the designers' visions to life, creating looks ready for the red carpet.
The launch is part of a year-round programme that will allow exciting new female filmmakers and creatives to collaborate with leading industry professionals and access development funds to create and share their stories set against the majestic landscapes of AlUla with the world.
The first phase partners with The British Fashion Council (BFC), acclaimed Saudi film actor Mila Al Zahrani, Kloss Films founder Alec Maxwell and renowned fashion icons Helena Christensen and Eva Herzigova as ambassadors to champion the long-term mission of the platform.
For the AlUla Creates pilot activation, the concept behind the creative exchange started on an immersion trip where the designers became inspired by the AlUla history, landscapes, and night skies. At Emilia's London atelier, the designs were brought to life using a range of pure silks and repurposed materials including reengineered crinoline and refashioned fabric from Abeer's own Saudi atelier. As a raw material, silk is natural, renewable, biodegradable, and recyclable and here, its monomaterial application is aligned to circular design principles. Reutilising existing materials helps avoid virgin raw material production and diverts useable materials from waste streams, giving them another life.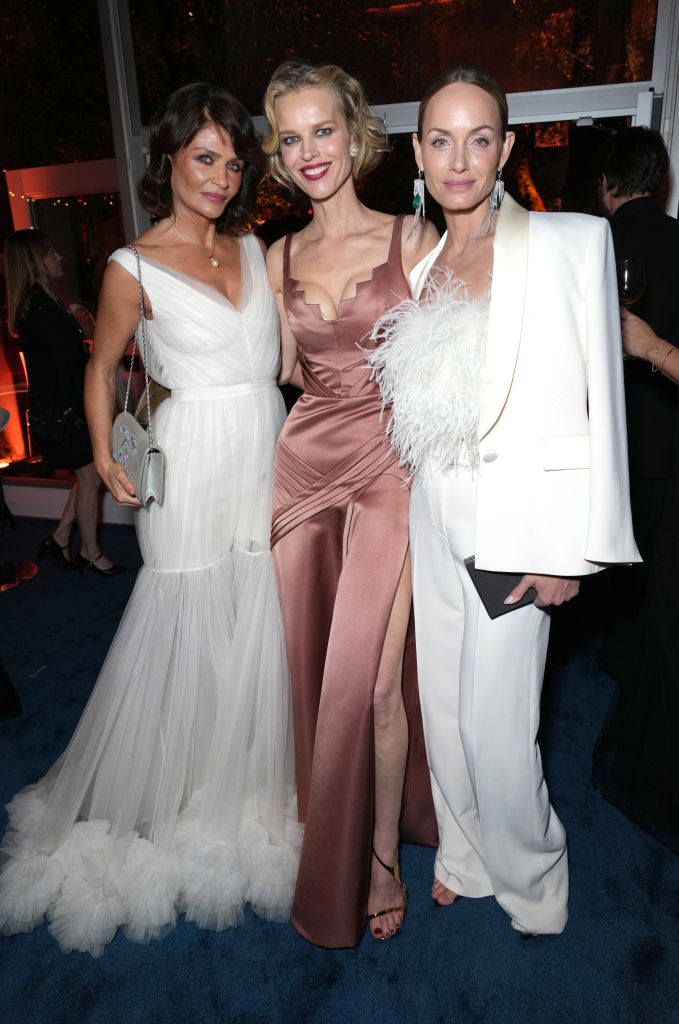 Arwa Al Ammari said "AlUla is a land of extraordinary human and natural heritage. Getting inspired by this magical place to design a dress which tells part of our story, reflecting on heritage and showing it to the world at this prestigious event is a milestone in my career. Eva's dress is inspired by the historical tombs of AlUla, the historic Incense Road and the curves and lines witnessed in the natural stone."
The collaboration marks the advent of a long-term partnership between Eco-Age and the designers to deepen sustainability-focused practices within future product conception and overall business.
Abeer and Alia Oraif from Atelier Hekayat said "At Atelier Hekayat, we believe in art and stories. An art that comes from a combination of identities, moods, and cultural settings. Being part of the AlUla Creates program, and designing a dress for Helena Christensen has been a beautiful expression on this vision. We are happy to be involved in the program, and watch it bring support and opportunity to female founders in fashion and film in Saudi."