As the first snow of the season begins to paint the Alps silver, Four Seasons Megève Collection invites guests to experience a true winter wonderland, with indulgent seasonal offerings including culinary experiences and family-friendly activities. Four Seasons Hotel Megève opens its doors for the winter season on 14th December, while Les Chalets du Mont d'Arbois, Megève, a Four Seasons Hotel, welcomes guests shortly after, on 16th December.
Megève: authentic charm in the French Alps
Boasting a glorious alpine setting,Megève is an unmissable winter destination, offering a myriad of winter sports activities, from traditional downhill skiing and snowshoeing along silent panoramic trails to enjoying a thrilling 3000-metre-long toboggan ride through the heart of the Megève forest. With a strong Rothschild family heritage, the village of Megève has retained its authentic character, with charming, cobbled lanes dotted with fine delis and shops selling local crafts. Guests can enjoy a romantic horse-drawn carriage ride through the heart of the village, a perfect opportunity to take in all the picturesque sights and sounds of its central square.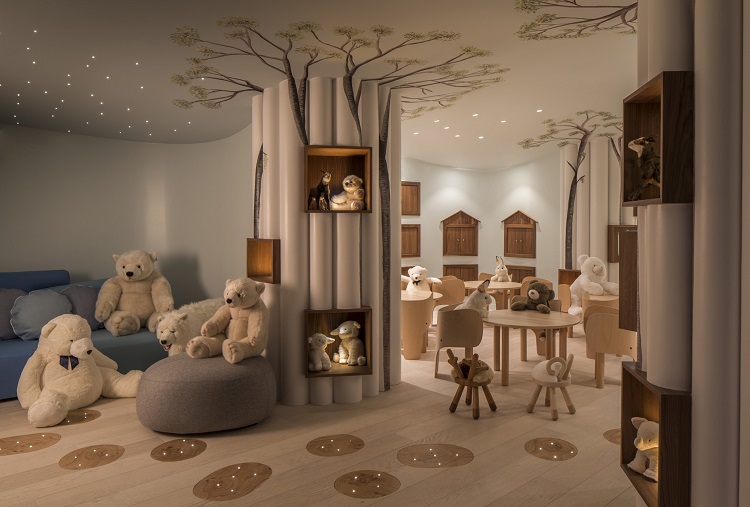 A one-of-a-kind ski-in, ski-out experience
Located by the entrance of Four Seasons Hotel Megève, the Cry ski lift provides direct access to the resort's famous Mandarines piste, making this the only ski-in, ski-out hotel in Megève. At the boutique in the lobby, guests can stock up on the latest ski equipment, available for sale or hire, before sitting back in the ski room while their ski valet warms their boots and waxes their skis. Concierge Baptiste Andrieu and his team take care of booking skiing lessons and can create bespoke itineraries to suit all levels. Skis strapped on, guests can enjoy a thrilling skiing experience in Megève's ski area, with 400km of slopes offering a wide variety of runs, from gentle slopes meandering through shaded woodland to wide trails across mountain farms.
A wellness haven offering panoramic mountain views
The Spas at Four Seasons Megève Collection hotels cocoon guests with wellness treatments in veritable sanctuaries of peace and serenity. Whether to relax tired muscles after a long day on the slopes or to begin the day with a pampering experience, Spa Director Charlotte Ginolin has put together a Spa menu with wellness experiences with innovative treatment protocols guaranteed to leave guests feeling relaxed, revitalised and rejuvenated. The newly launched A stroll through Megève treatment offers an exceptional sensory journey that will tantalise both taste buds and sense of smell, with small, delectable bites with aromatic notes of white fir and edelweiss enjoyed at the end of the ritual. Sports enthusiasts shouldn't miss a treatment using Ho Karan, a wellness brand recently launched at the Spas. The CBD-infused treatments are designed to prep muscles for an invigorating day out on the slopes, and end with a relaxing soak in the 28C heated indoor-outdoor pool. Launching this season, the Bath Butler experience allows guests to continue their relaxation experience in the privacy of their room. On request, Spa therapists can deliver a caddy tray with a selection of natural bath products for guests to pour into the bathtub, promising a relaxing, spa-like experience to relieve tension and soothe aching muscles.
A nourishing winter menu at La Dame de Pic – Le 1920
With its unique flavour and texture combinations, the elaborate cuisine of La Dame de Pic – Le 1920 won the restaurant a Michelin star last February. Inspired by the wealth of excellent produce available in the Savoie, Chef Anne-Sophie Pic has created a menu with innovative dishes that make the most of local, seasonal produce. "Over the past 15 years, I have regularly visited Megève, both in winter and summer. I am particularly keen to help preserve this village that is truly unique, with its farms that seek to keep local traditions alive while following Haute-Savoie knowledge practices. We really enjoyed coming up with an original lunch concept called 'Pic de Midi'. Guests can arrive at the restaurant on skis and leave their equipment with the concierge team, who provide them with a pair of slippers to head to the restaurant for lunch. Perfect for epicurean skiers!" explains Chef Anne-Sophie Pic.