Fire Up This Season With These Trendy Beach Cover-Ups and Chic Two-Pieces
Hamac Beach Boutique is showcasing Camilla's latest spring/summer 2023 collection which features timeless designs, luxurious fabrics, as well as bold prints.
Known for their chic and sophisticated swimwear and resort wear, Camilla is a favorite among fashion-forward beachgoers and jet-setters.
If you're looking to elevate your beachwear game, head to Hamac Beach Boutique to find your new go-to style from this alluring collection that perfectly blends comfort and style.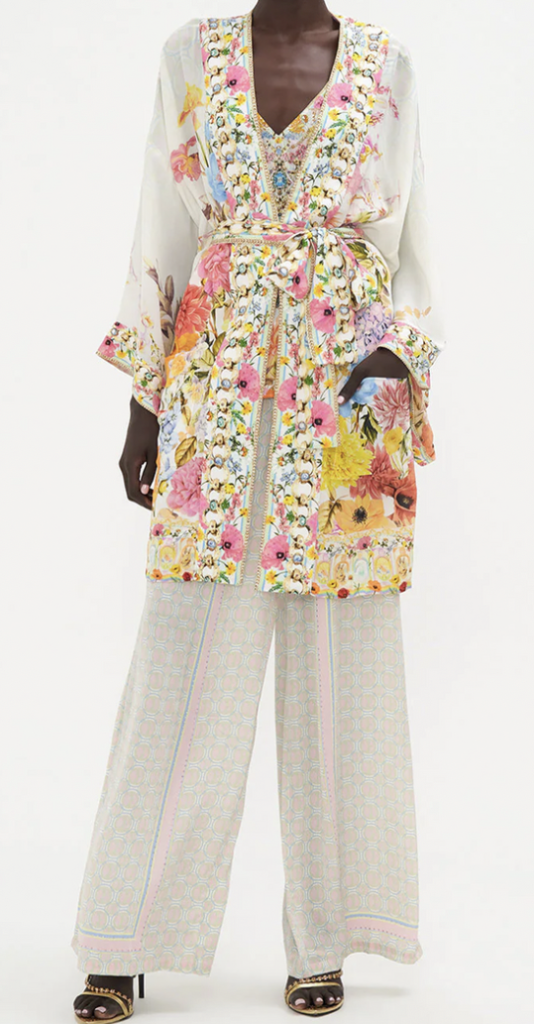 The Sunlight Symphony A-Line Gathered Panel Dress is a true masterpiece of fashion artistry!
Designed to bring your dreams to life, it captures the essence of a fantasy land were elegance and enchantment reign supreme.
Slip into this ethereal creation and feel like you're walking on air, with wide statement sleeves billowing like wings and a relaxed drop waist gracefully flaring into a flirty mini hemline.
The dreamy dress has a soft pink hue, reminiscent of cotton candy clouds, adorned with a whimsical dance of poppies in gentle blues, blushing carnations, and delicate leafy vines that sway with every step you take.
And there's more-hand-placed crystals that add a dazzling touch, making you shine like a star! Perfect for a summer look that exudes charm and grace.