Nature Hedonist unveils its latest beautiful capsule collection just in time for the Holy Month of Ramadan. Titled Cura Sui, Latin for 'care of oneself', the 25-piece collection perfectly symbolises the importance of taking care of one's own physical, emotional, and mental well-being, while offering consumers a slow and mindful approach to building their modest wardrobe this Ramadan.
Ramadan is a time for self-reflection. It is a time to gain new insights into motivations, values, and biases, which will contribute to an emotional and physical recharge and lead toward a more authentic and meaningful way of living. Capturing this essence and the natural flow of life, the brand continues to exclusively work with Oeko-Tex certified and European flax standard linen – a unique and breathable fabric that just gets better the more it's worn. Each flowy linen silhouette showcases the embodiment of freedom and allows for effortless movement while feeling comfortable in one's own skin.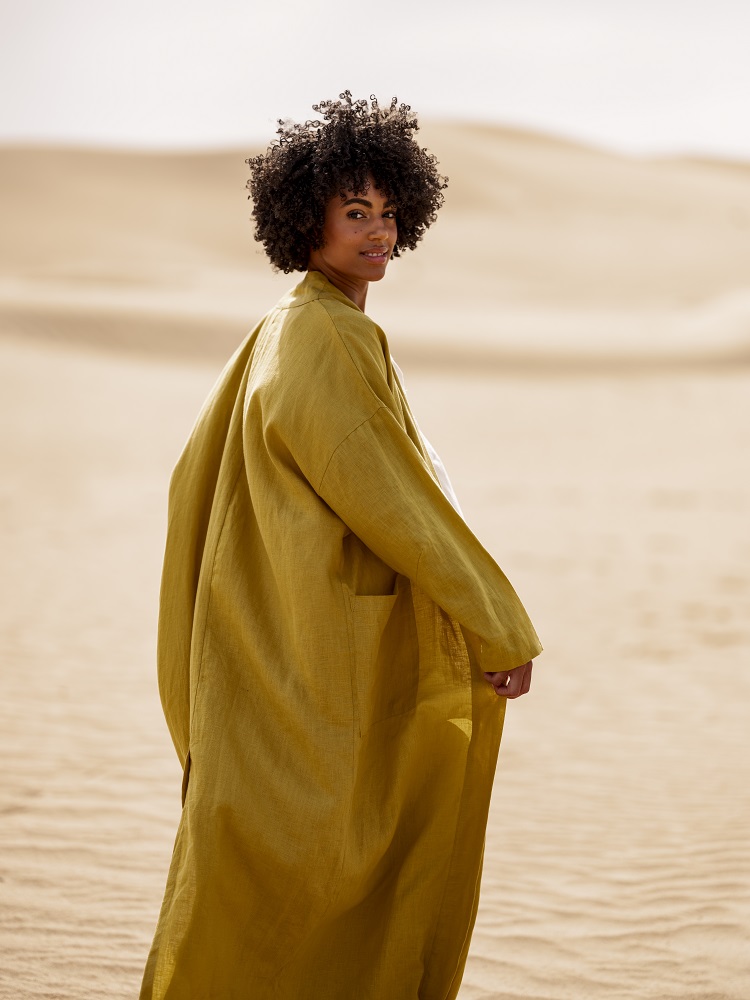 The unique fashion brand is built upon an unwavering ethical and environmental consciousness to help contribute to a more mindful way of living, with each piece being attentively designed with sustainability and longevity at its core. Embracing a slow fashion philosophy and offering seasonless collections with a modern twist, Nature Hedonist champions building a lasting capsule wardrobe and avoiding meaningless consumerism that is having damaging effects on our environment.
Both Julia and Gulnar believe that the true path to sustainability in the retail world is mindful shopping – not opting out of fashion, but rather becoming a more active observer, and this is exactly what Nature Hedonist offers; creating mindful, curated, and sustainable collections based on quality finishes. Embracing key elements from our beautiful environment, each timeless collection creates the perfect illustration of the harmonious connection between the founder's love for both nature and fashion.
The aesthetic of the collection softly sways between sophisticated elegance and a contemporary sensibility. Exquisite embroidery is used throughout the collection as a beautiful reminder to take a step back from the fast pace of life; the repetitive motions of the stitching, the focus on the present moment, and the creativity involved in the process, all contribute to a meditative state. Classic loose-fit shirts can be effortlessly styled with matching chic wide-leg pants, while soft linen maxi dresses make a beautiful statement with their elegant flowy designs and simple cuts. The sophisticated linen coats are the ultimate style staples, flowing and unassuming, each design allows for easy and gentle movement allowing for natural layering concluding as the perfect wardrobe item that will transition through each season.
The unique designs display both modernity and classicism and each style stands out against the vibrant colour palette. The earthy tones are met with rich and vivacious hues of Magenta Caesia, Mustard Yellow, Turquoise Depth, and Bottle Green, taking inspiration from the wonderful array of colours from the beautiful world that we live in. Each piece is both lightweight and versatile creating the perfect capsule wardrobe that will see you through the Holy Month and beyond.