SHEGLAM's stunning new arrivals are here! Discover the all-new Color Bloom Liquid Blush and Insta-Ready Face & Under Eye Setting Powder Duo, now available in an array of captivating pink shades that will leave you spellbound! Let SHEGLAM's adored star products empower you, as you harness the enchanting pink power and radiate an unparalleled glow like never before!
Color Bloom Liquid Blush, a proud member of SHEGLAM's liquid family, has received the prestigious 2023 Beauty Best Liquid Makeup award from Bustle. Now, we are thrilled to announce the arrival of three vibrant new shades that will take your blush game to a whole new level!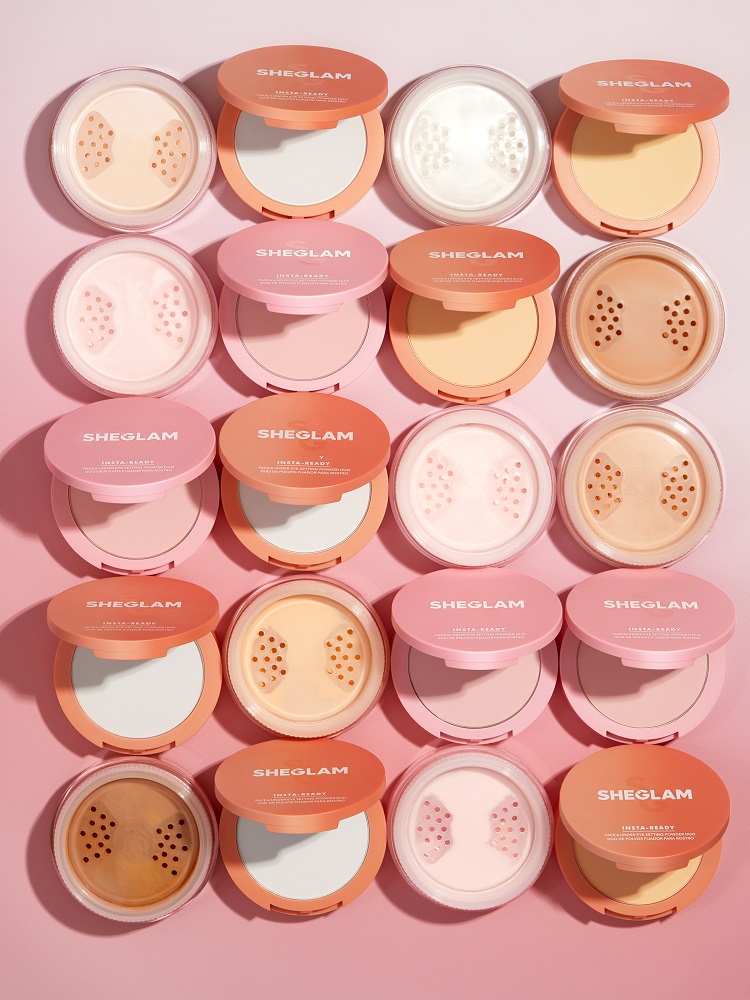 Petal Talk, a bright baby pink, is perfect for brightening the undereye area, giving you a fresh and awakened look. On Point, a hot berry pink, brings a burst of playful energy to your cheeks, giving you a youthful and vibrant appearance. And, in a first for SHEGLAM, Night Drive introduces a unique and sultry deep plum red shade, perfect for adding a touch of drama and allure to your evening looks.
Get ready to rock a flawless matte finish with Color Bloom Liquid Blush! Infused with antioxidant Vitamin C, this magical formula hydrates and brightens your skin while providing a weightless and blendable gel-cream texture. The built-in sponge brush makes application a breeze! Flaunt your fabulous cheeks with a splash of pink brilliance now!
Introducing SHEGLAM's latest offering – the Insta-Ready Face & Under Eye Setting Powder Duo in the enchanting shade of Bubblegum! This magical 2-in-1 product is designed to elevate your makeup routine with a touch of pink brilliance.